Elizabeth Huber, CEO
Elizabeth earned a B.S. degree in Electrical Engineering from the University of Missouri in 1982. Upon graduating, she went to work for IBM in Tucson, Arizona as an engineering technical writer. In late 1983, Elizabeth transferred to an IBM sales office in St. Louis as a Systems Engineer.  In 1986 she moved again with IBM to Jefferson City to work as a Sales Rep and Account Manager. In 1993 she came to work full-time for Huber & Associates, where, as an owner, she applied her knowledge and skills in writing, engineering, sales, and management to help grow the business. Elizabeth published her first book Computers Should Just Work in 2014.
Jim Huber, President & CTO
Jim earned a B.S. in Electrical Engineering from the University of Missouri in 1982. Jim started his career at Caterpillar Tractor in Peoria, Illinois as a research engineer. His projects involved robotic vision systems, automatic data collection, telemetry, and remote vehicle monitoring. After Caterpillar Tractor, Jim moved back to his hometown of Jefferson City, Missouri, where he and his wife started Huber & Associates in 1986.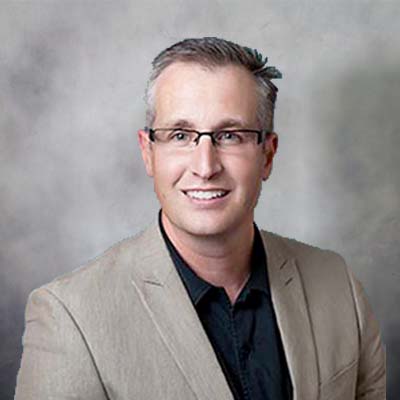 Brent Christensen, COO
Brent graduated with a B.S. in Business 
Management from the University of Montana. After college, 
Brent was a golf professional in Montana, 
South Dakota and Virginia. Brent then spent two years as a financial planner with Prudential Securities and started his programming career with State Farm Insurance in 1999.  Brent has over fifteen years of IT experience in software development, project planning and IT management.  Brent joined Huber & Associates in 2004 as a programmer, became a manager in 2010, and was promoted to Chief Operating Officer in 2012.
Joan Rundle, CFO
Joan earned her B.S. in Accounting from the University of Illinois-Champaign. As a Certified Public Accountant, she began her career at Ernst and Young in St. Louis as an auditor with specialty training in computer audit. She began working at the former Jefferson Smurfit Corporation, a fortune 500 company, in 1990 and was promoted to Financial Reporting Manager. Joan brought her 26 years of accounting experience in both the public and private sector to Huber & Associates in 2002 and serves as our Chief Financial Officer.
Denise Martin, Human Resources Manager

Denise earned her accounting certificate from Hickey Business College and B.S. in Business Administration from Columbia College.  She began her career as a bookkeeper and payroll specialist.  Her experience then led her to become the accounting manager of an environmental testing manufacturer based in College Station, Texas.  In 2000, Denise began working as a part time payroll representative for a large healthcare organization and later became a Labor Analyst assisting with budgets and productivity.  As payroll manager before coming to Huber & Associates,  she created and implemented processes and procedures to develop a new payroll system.  Denise worked closely with the HR department on compliance and policies.  Denise will complete her B.S. in Human Resource management at Columbia College in 2024.
Kent Hillman, Director of Technology Services
Kent is a Systems Engineer at Huber and Associates, where he is the Director of Technical Services. He has been working in the technology industry since 1997, Kent was formerly the Director of the Missouri State Data Center and Adjunct Faculty for Columbia College.  He obtained a Master's Degree in Business Administration and a Bachelor of Science in Electricity and Electronics from the University of Central Missouri. Kent has served on numerous technology committees, and is a proud member of the National Association of State Technology Directors.
Drew Clark, Director of Application Development
Drew is responsible for Application Development, strategic alliances, and growth initiatives throughout Huber & Associates.  As a key member of Team Huber, Drew works with our sales and marketing teams to connect our promise of worry-free IT to the needs of businesses across the country.  Prior to joining Huber & Associates, Drew spent the previous decade working at the intersection of healthcare and IT throughout the Midwest and Southeast US.  During this period, he was responsible for helping healthcare organizations of all sizes realize the promise of IT in improving patient care. Drew graduated with a BS in Economics from Truman State University.
Melissa Larson, Marketing Manager
Melissa has always had a passion for event planning and community relations. She began her career as the Marketing Director at NetStandard in Kansas City immediately following college graduation in 2007. In 2014 she returned to her hometown of Jefferson City and began her tenure at Huber & Associates as the Marketing Manager, where she is responsible for creating strategic marketing programs, implementing campaigns, brand management, coordinating public relations and community involvement, managing corporate sponsorships, and serving as a Brand Ambassador.
Mike Brown, Director of Enterpol
Mike holds a B.S. in Administration of Justice from Wichita State University. In addition, he is a graduate of the 130th Class of the Kansas Law Enforcement Training Center (KLETC) and the 235th Session of the FBI National Academy. Prior to coming to the Enterpol Team in 2013, Mike spent over 20 years in law enforcement in various positions including Patrol Officer, Street Supervisor, Tactical Team Leader and Commander, Deputy Chief and Police Chief. Mike continues to be involved in law enforcement as a part-time Administrative Captain at a local police department.